If the order contains Licenses, they will be displayed below their line item.
A line item (product) can have one or multiple Licenses, depending on the License delivery settings.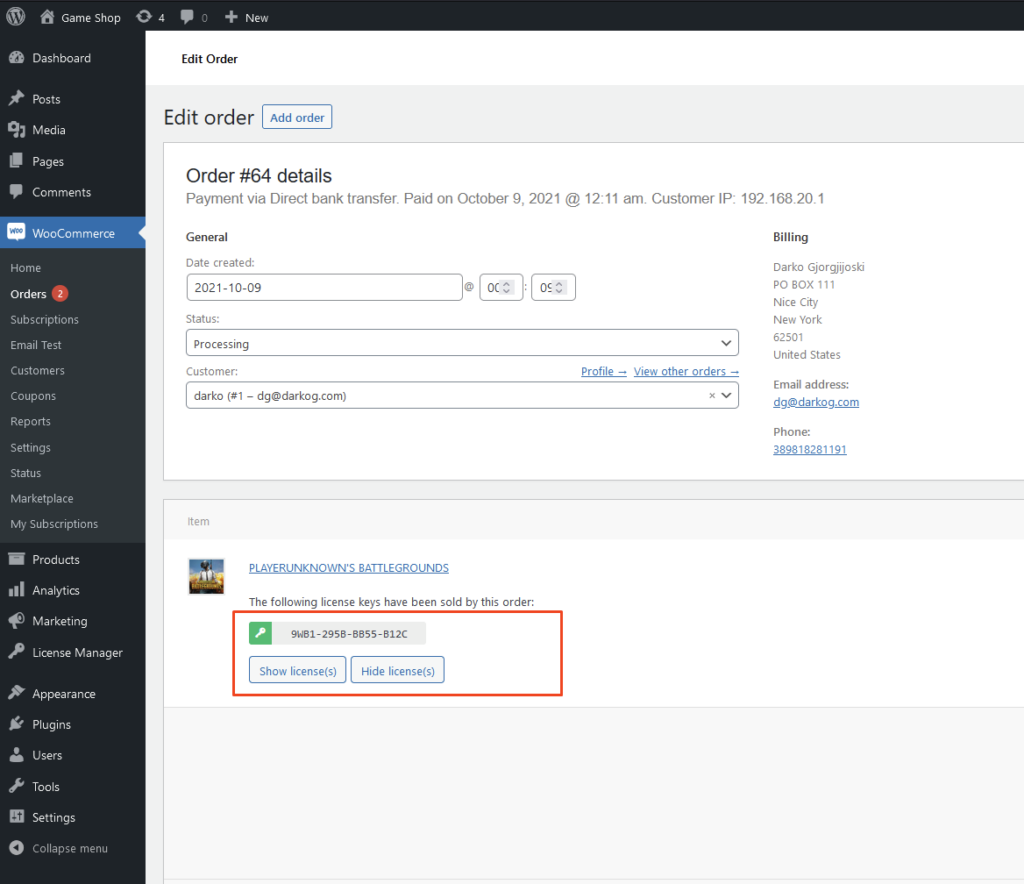 License Delivery
The plugin allows you to choose when the Licenses can be delivered. Since the delivery should happen on Order status transition, you can select which status transition to trigger the License generation process.
This can be done in License Manager > Settings > WooCommerce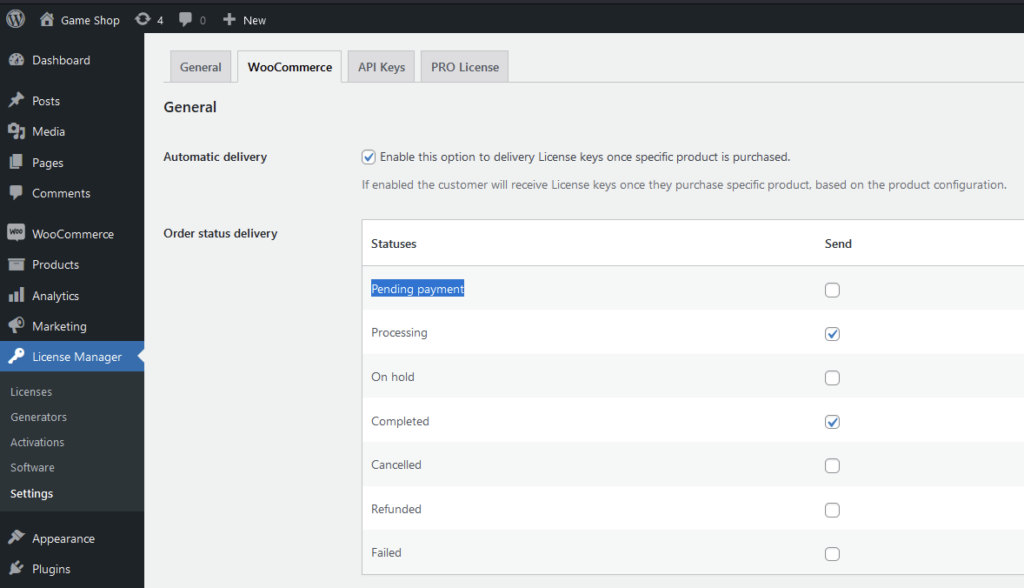 Resend Ordered Licenses
The plugin comes with option that you can use to re-send the order licenses to the customer via email.